"Luki også. Med Pappa […]"
("Luki" Dara Rubens Sadegh, mens han ser på en barnefilm om en nær døden-opplevelse, da 2.5 år gammel)
Symptomer på barn og spedbarn | Presentasjon Mag. Andrea Sadegh,
Sveits/Dornach & UK/Watford, September & Oktober 2016 & Perth, Mai 2017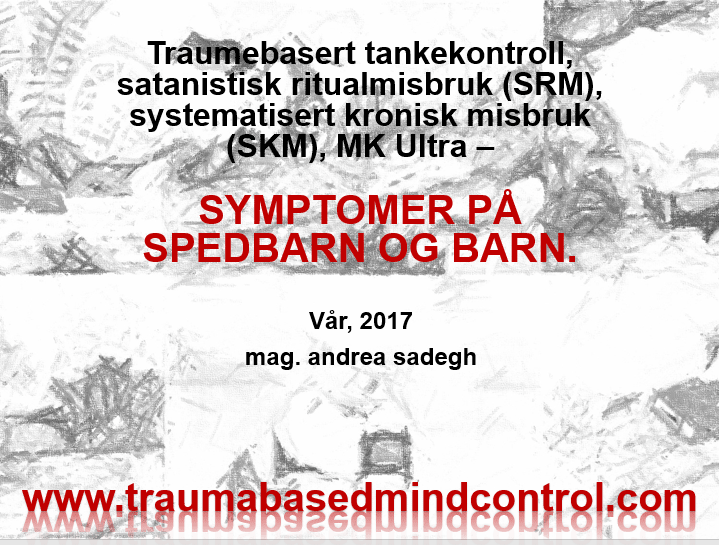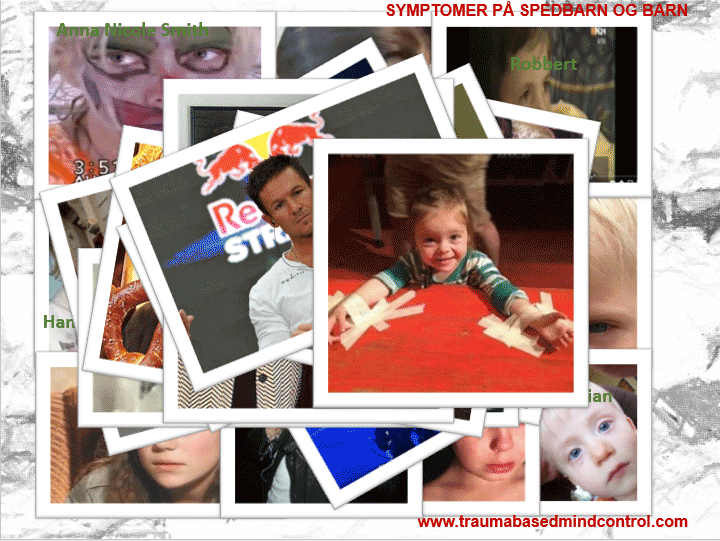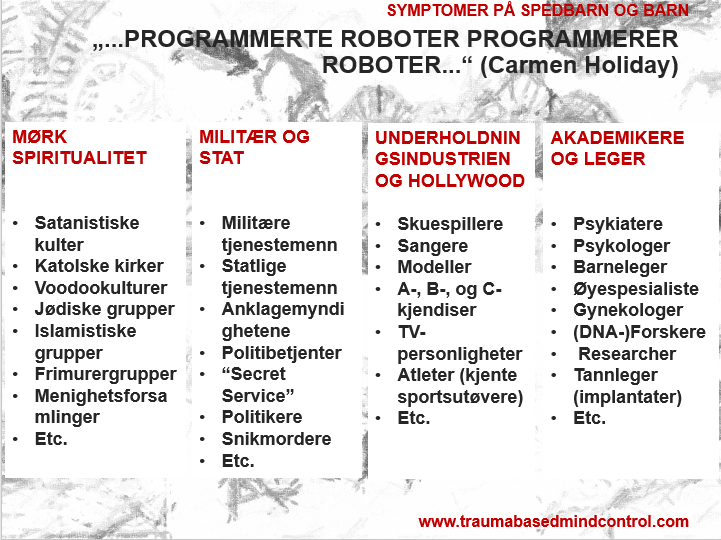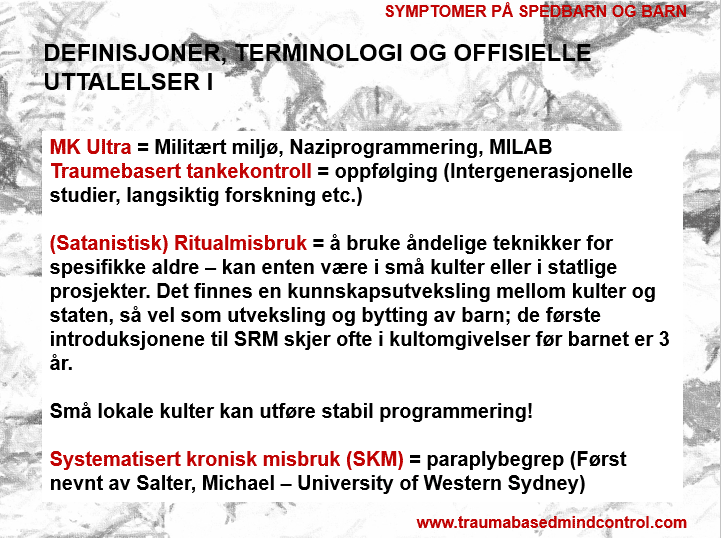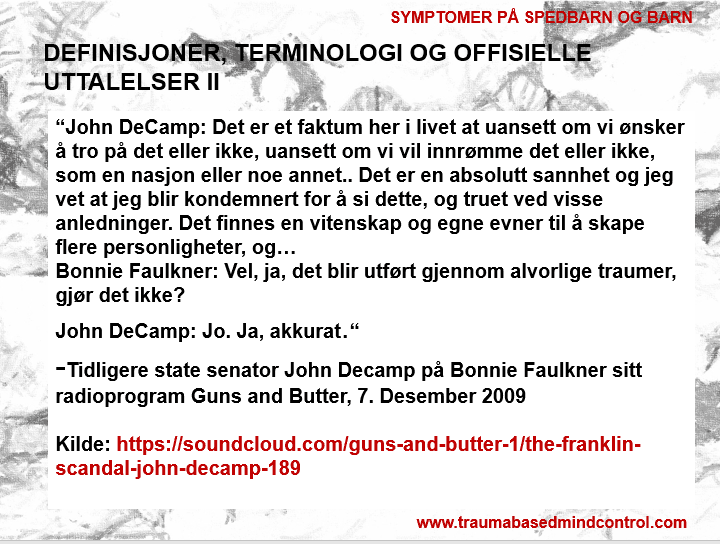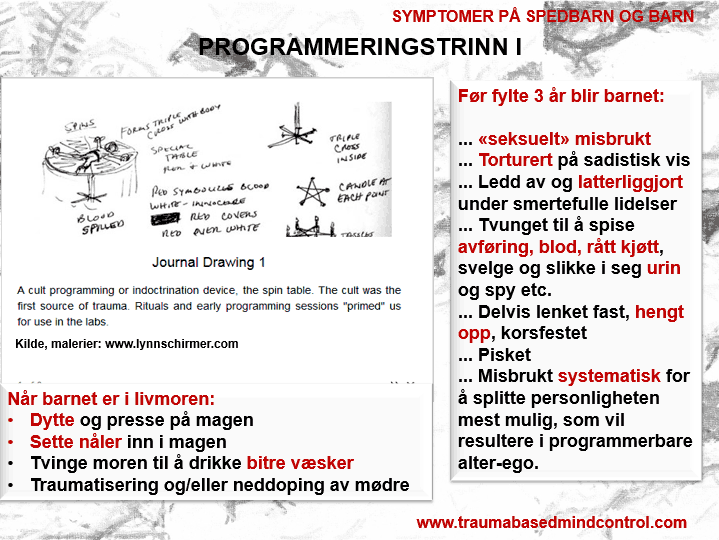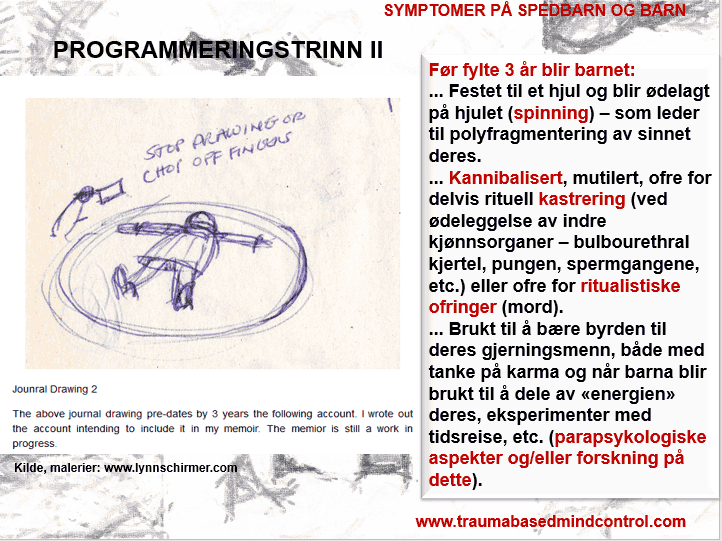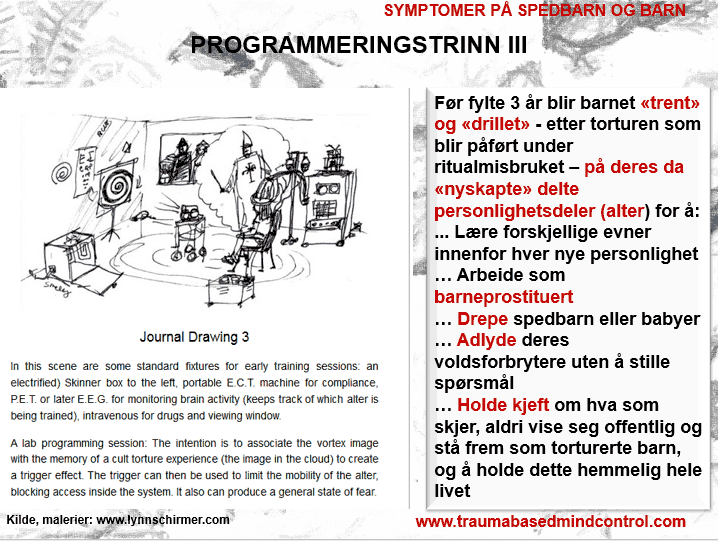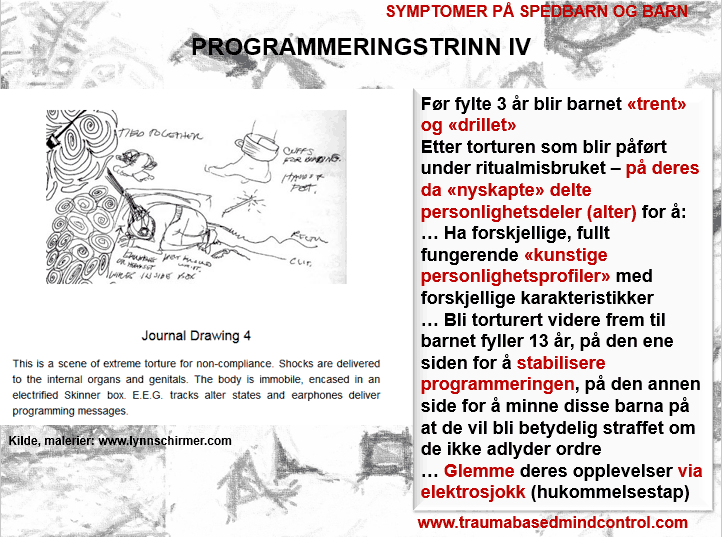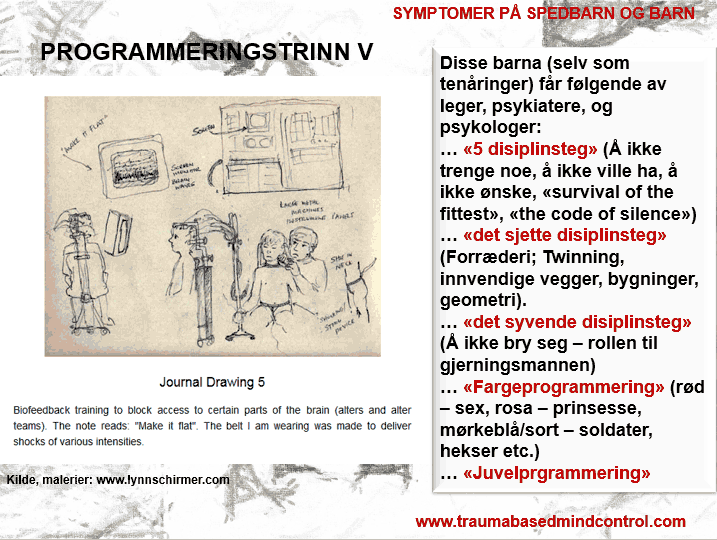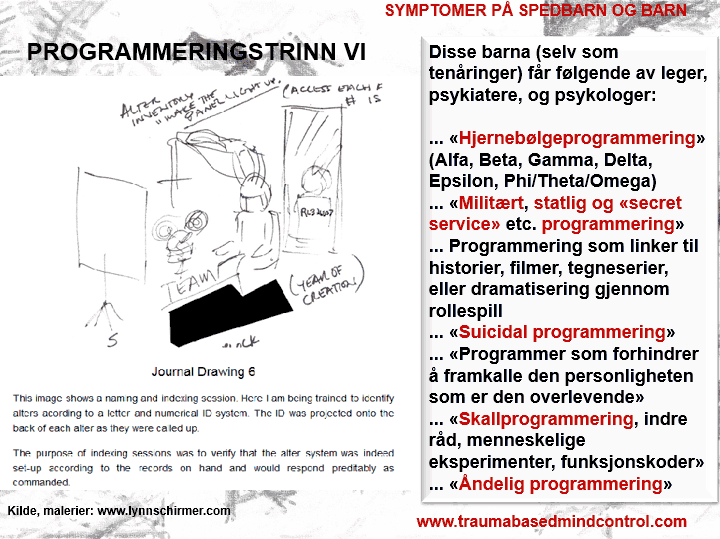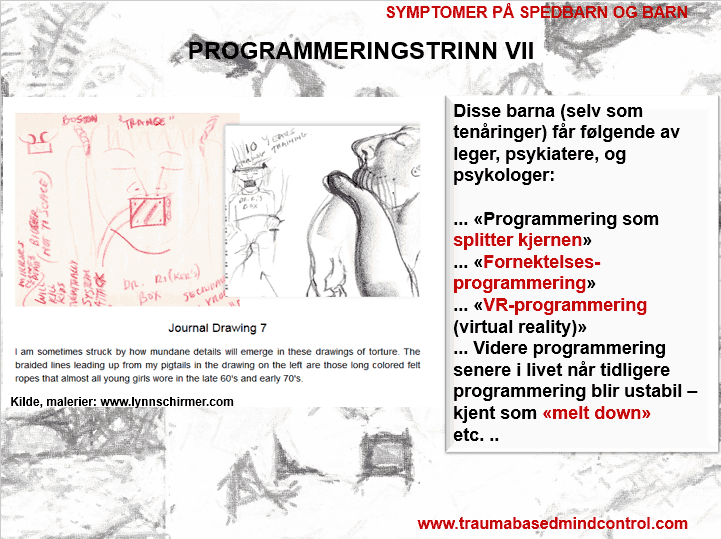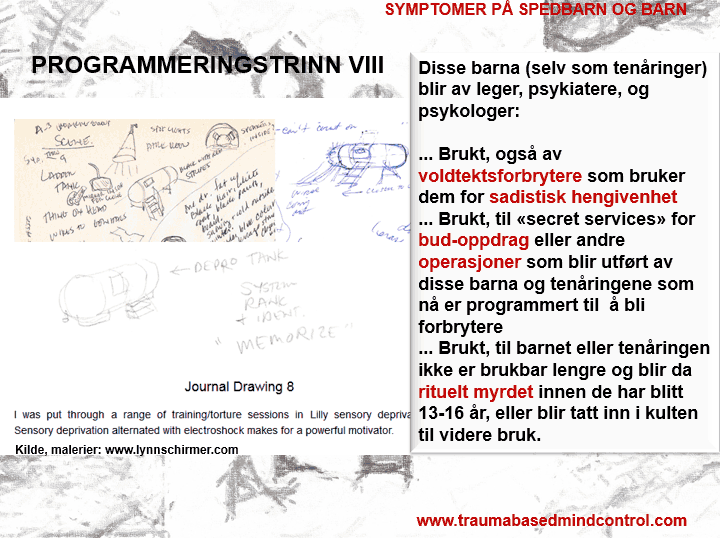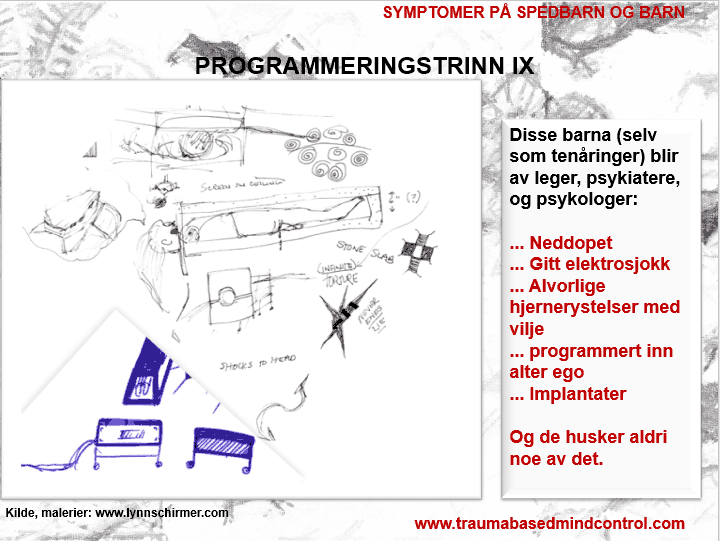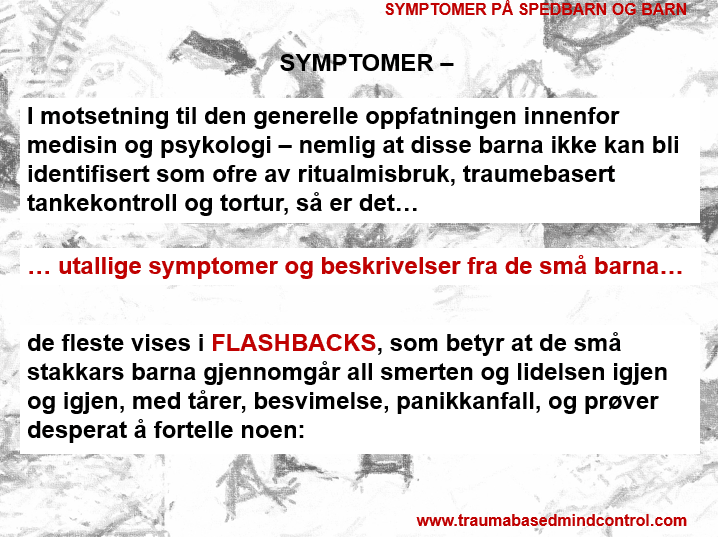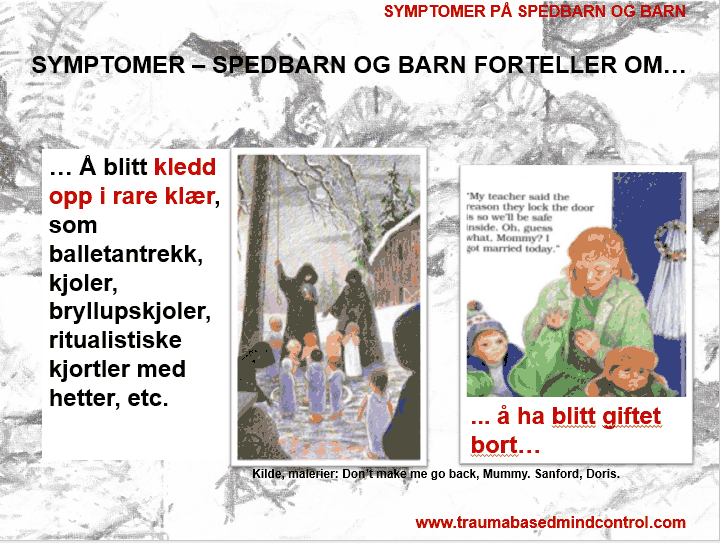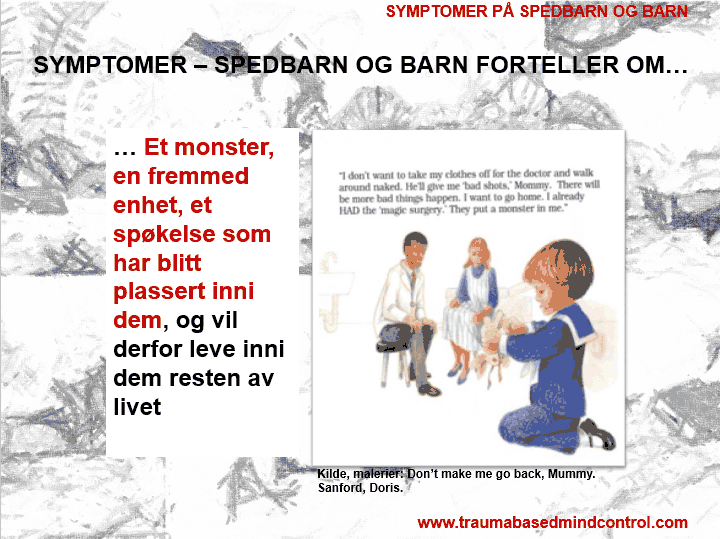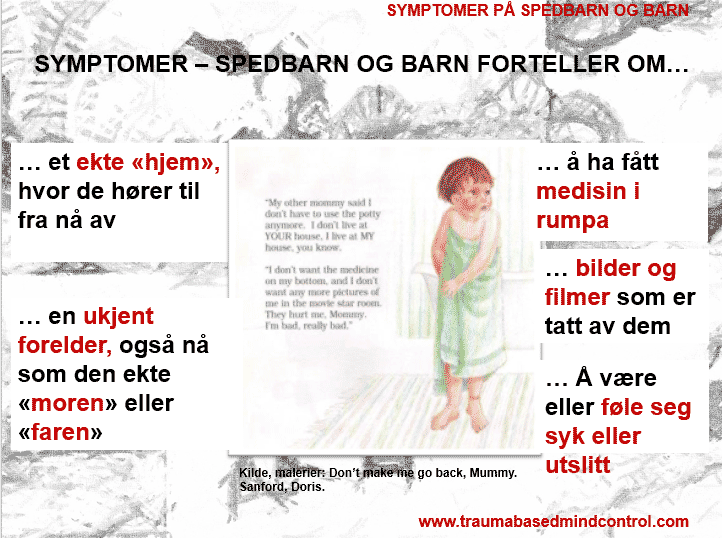 AUDIO:
For å få en forståelse av hvordan dette kommer for en dag: at barnet ditt tror at du IKKE er hans/hennes virkelige mor/far, hør på dette: https://youtu.be/ebB6sdHO8X0 (2:55)
MASSIV TRIGGER | VÆR FORSIKTIG
Lydklipp fra et torturert spedbarn: ganske likt (deler er mer intensive) høres de ut mens de har flashbacks, som betyr at jeg hørte min sønn gråte som dette når han hadde daglige panikkanfall eller andre anfall under flashbacket. Trøst barnet så forsiktig og omtenksomt som du kan, og vær rolig og nøytral når de senere vil dele opplevelsene sine, ellers vil barnet umiddelbart slutte å dele med deg.
Kontakt en radiolog (MR/CT/cellemedisinsk undersøkelse) for videre handling på privat plan, ha en advokat med deg, og husk å dokumentere alt (!) på kamera. Alt annet i slike saker er kun øyeblikkelig og sjanseløst. Veldig interessant er også «Fra nå av er jeg pappaen din» – Jeg lurte på i månedsvis hvorfor min 2.5 år gamle sønn snakket om så mange andre pappaer og mammaer (!). Nå har jeg en teknisk forståelse av hvordan det kom til dette punktet. Et viktig element når man snakker med ofre av SRM/MK Ultra eller traumebasert tankekontroll er å spørre uten å legge press på barnet «Hvilken mamma snakker du om?», «hvilken pappa?» – komplekse manipulasjoner er nesten ikke programmerbare i denne alderen – du kommer raskere frem til sannheten og å få belyst denne, og dette hjelper barna.
(2:55)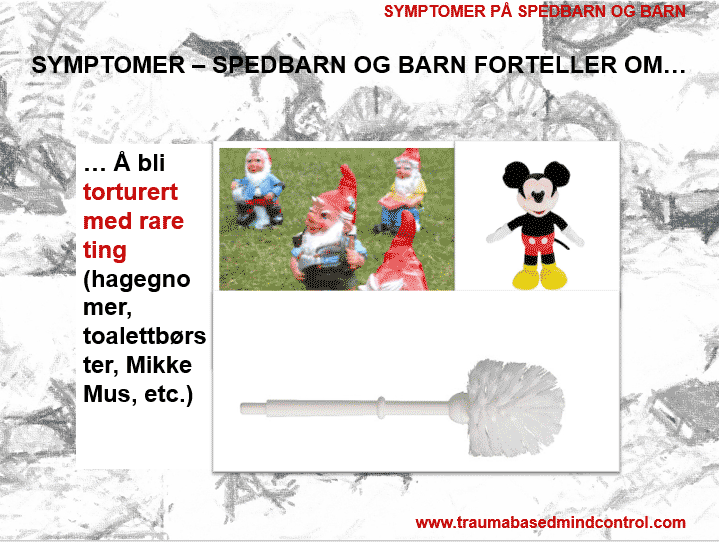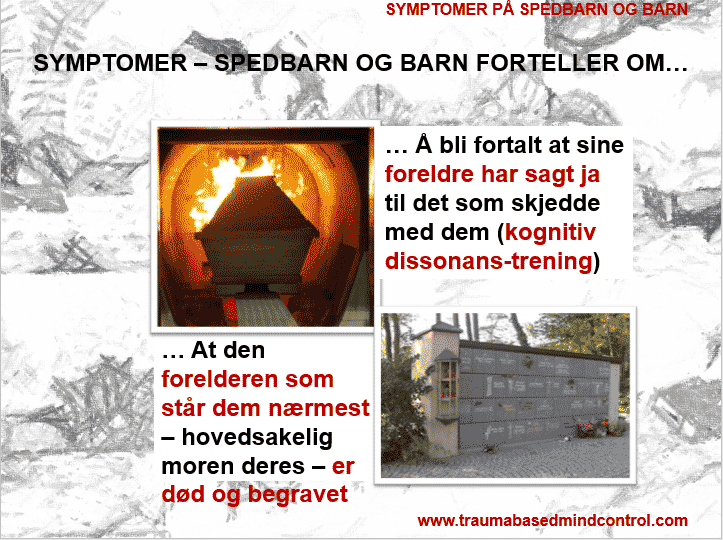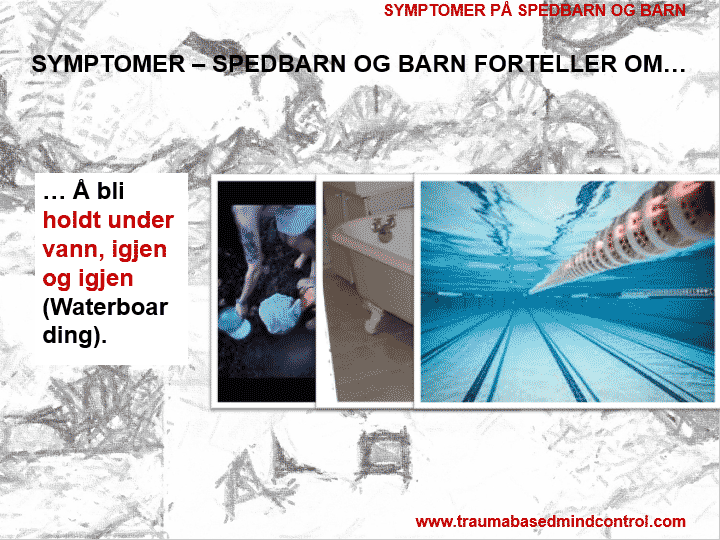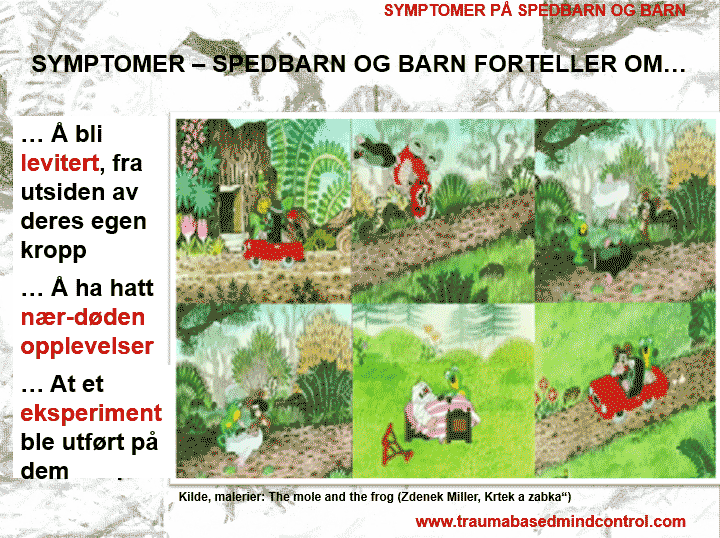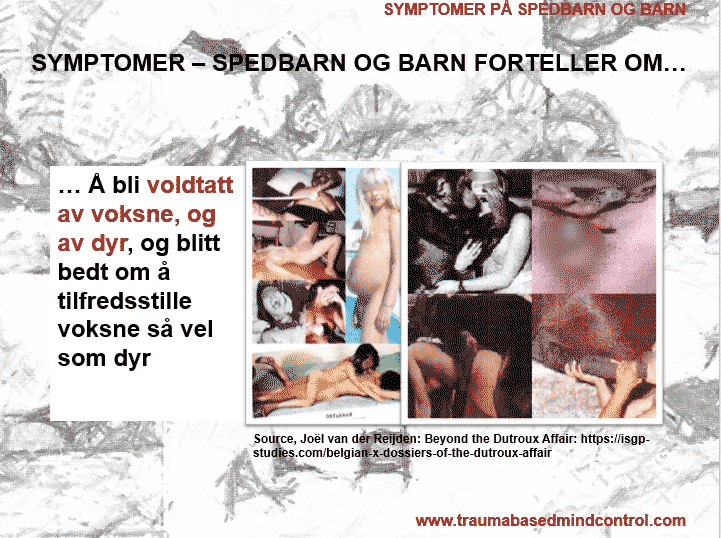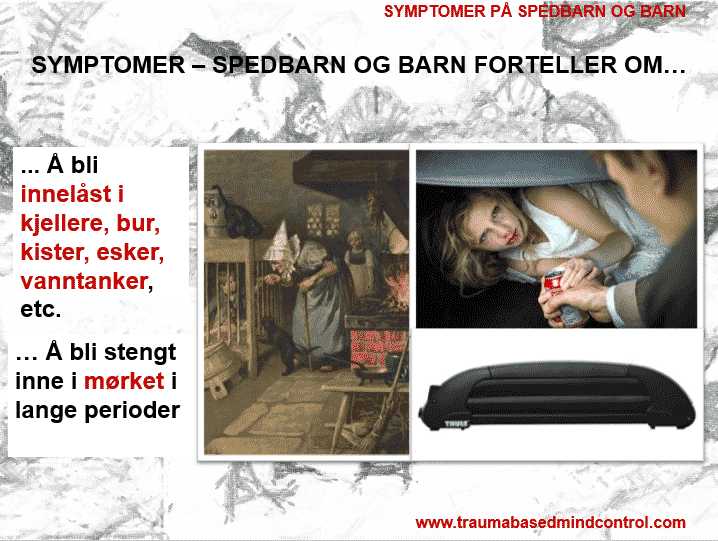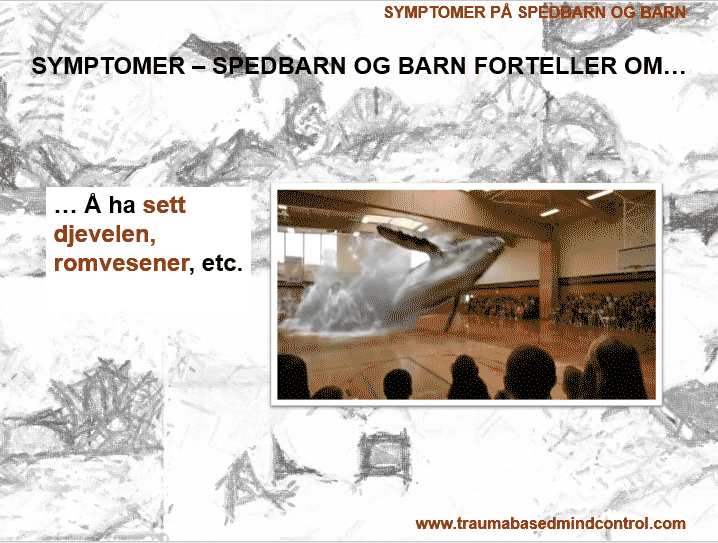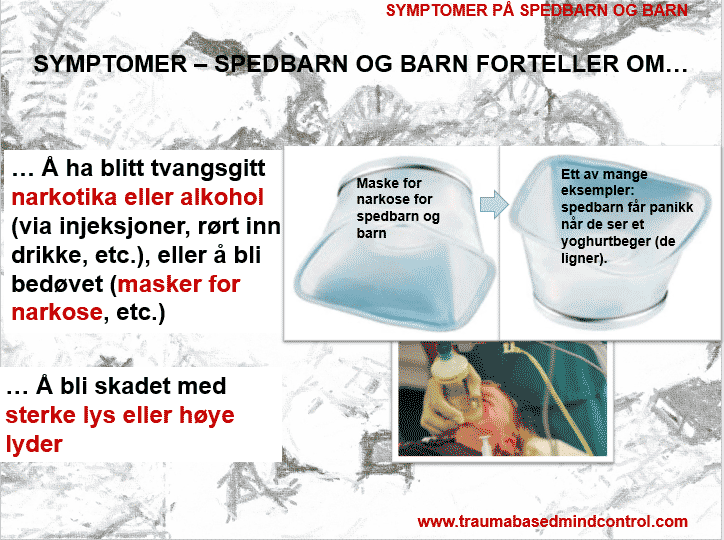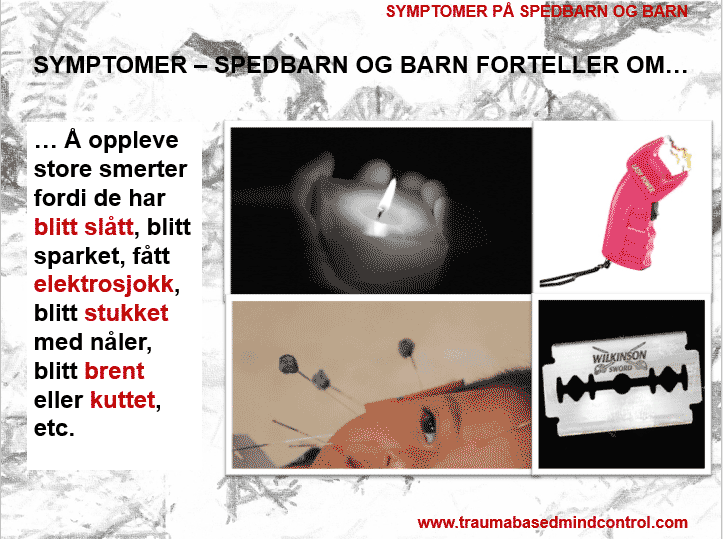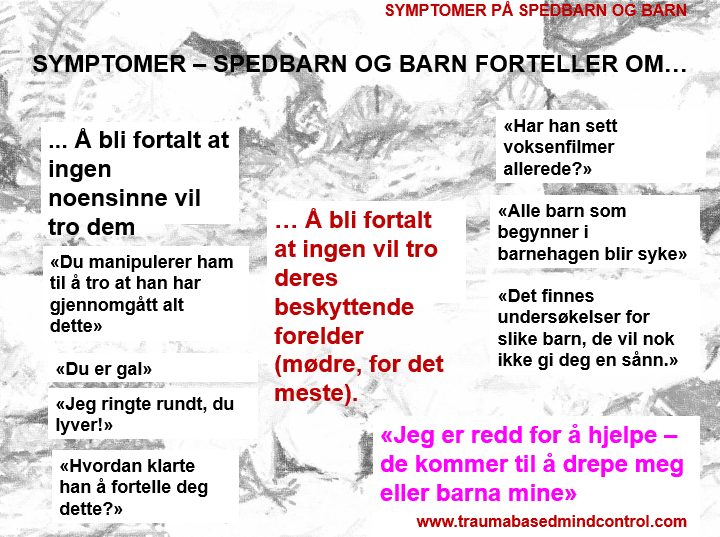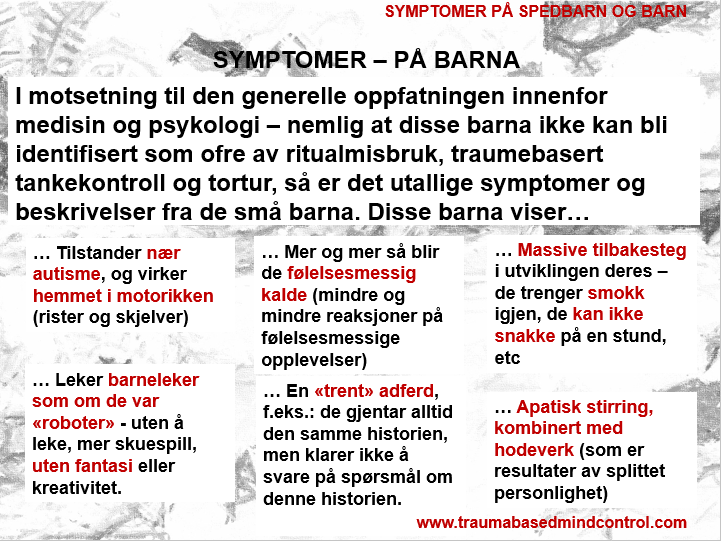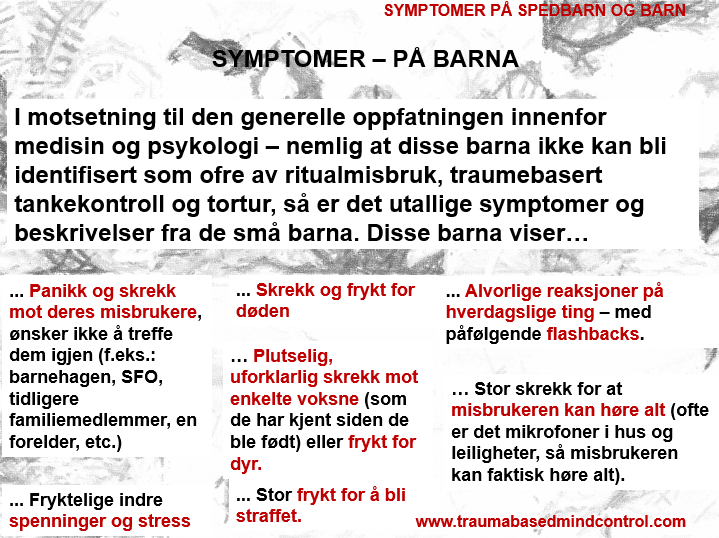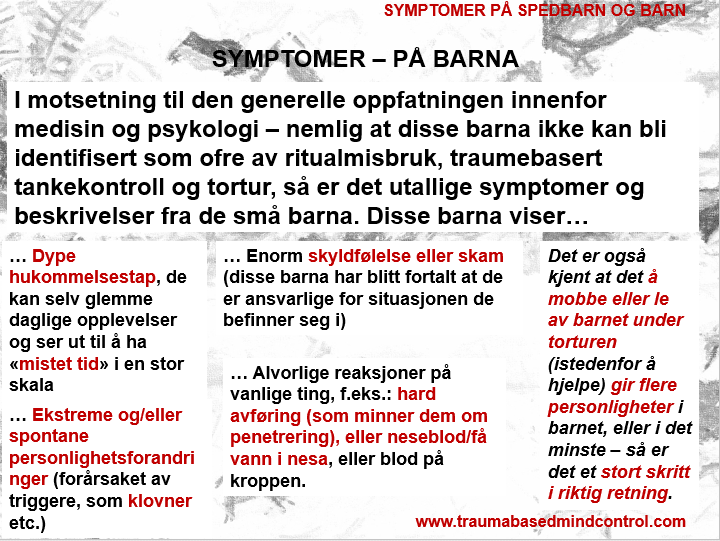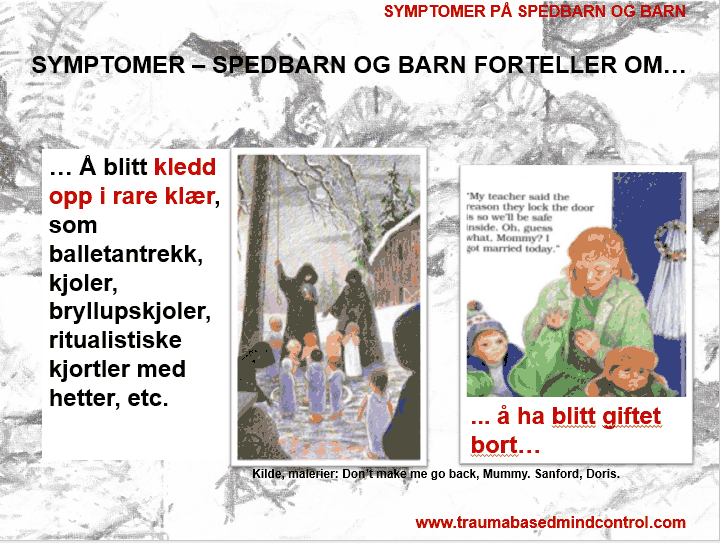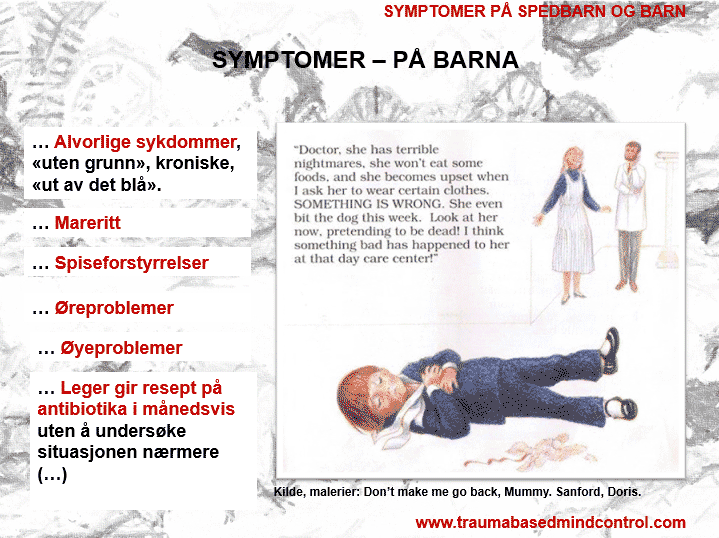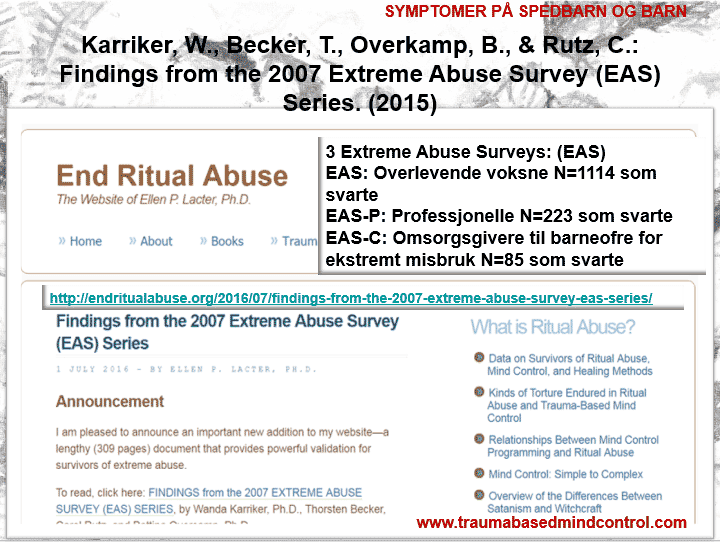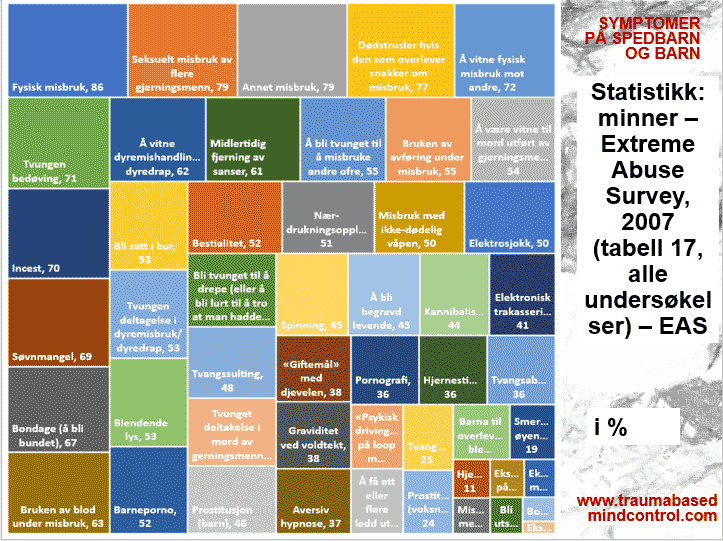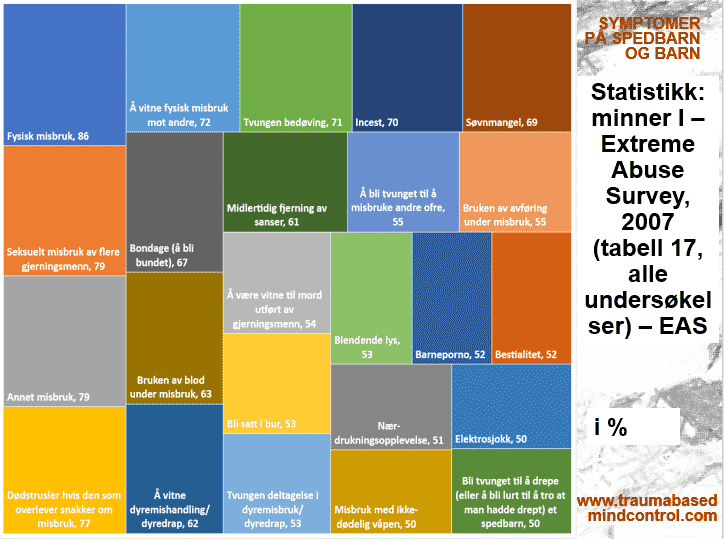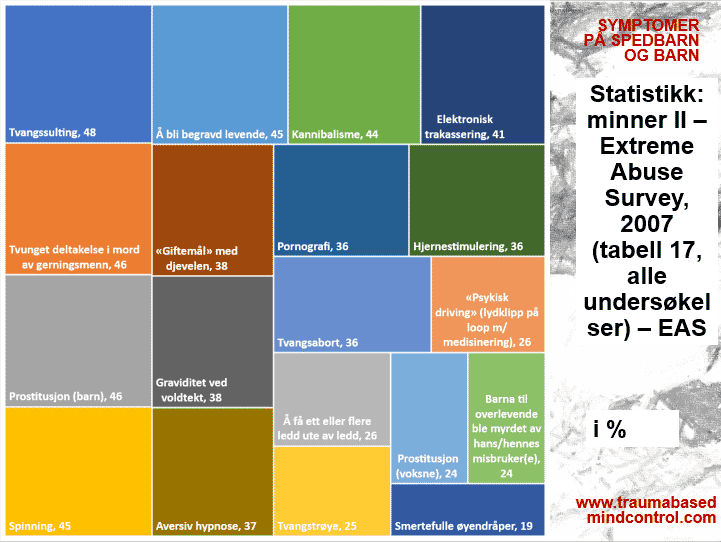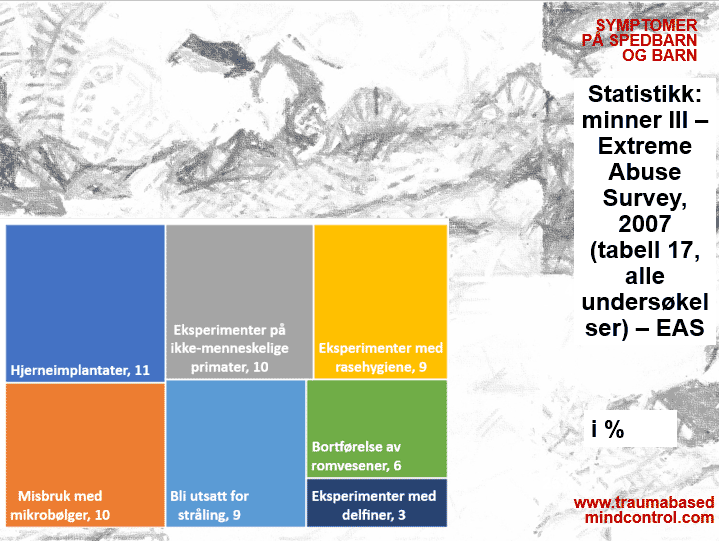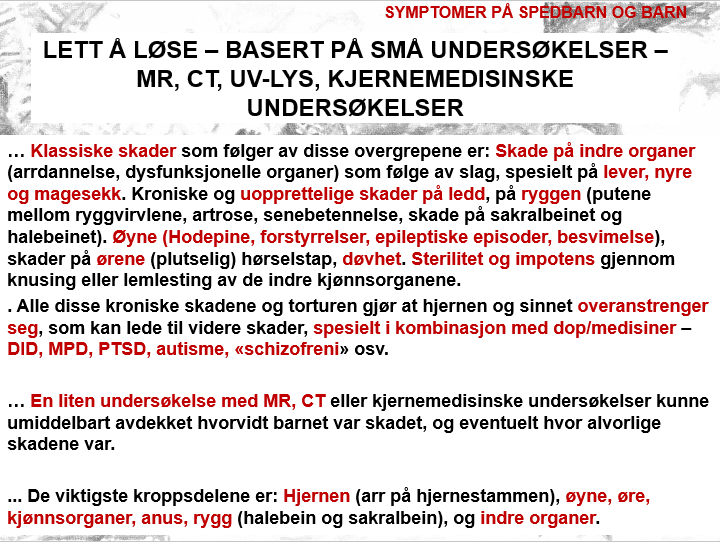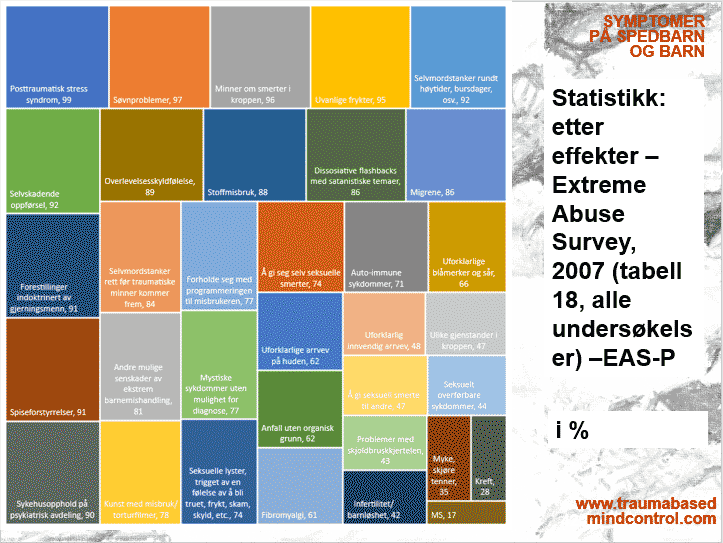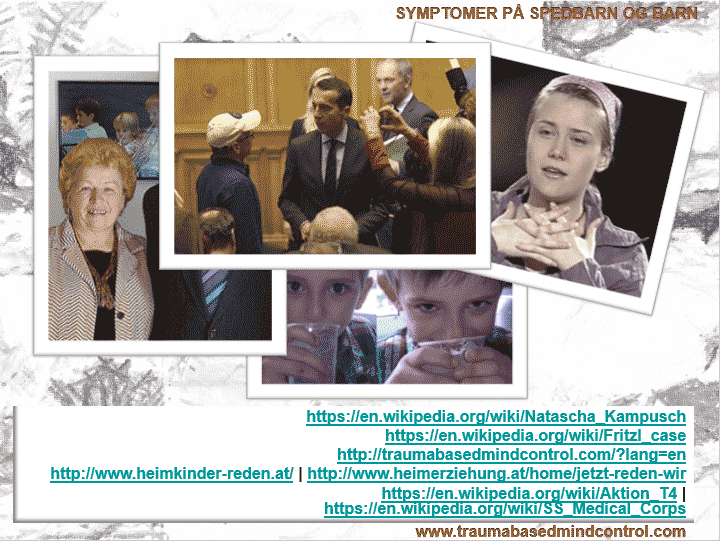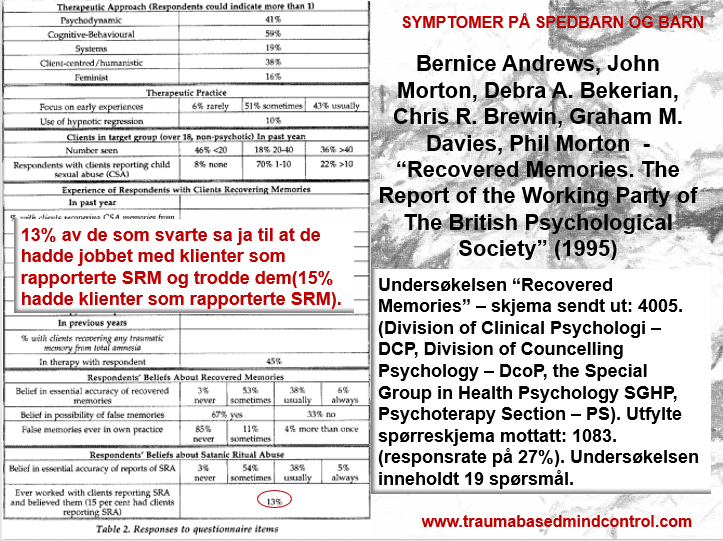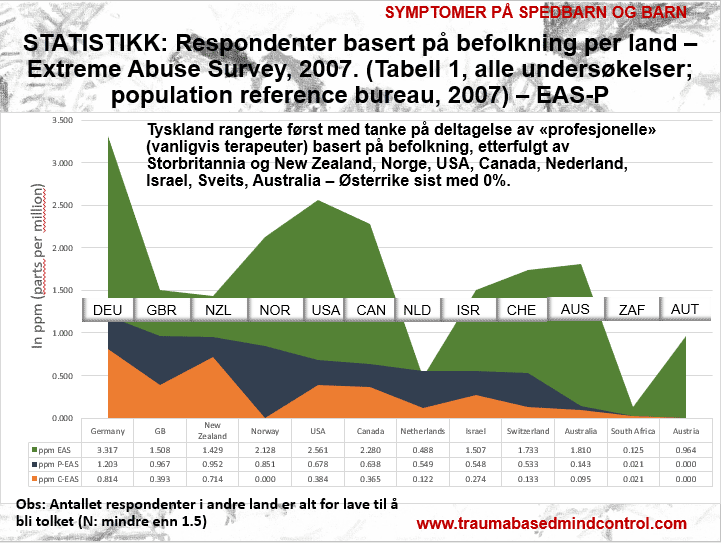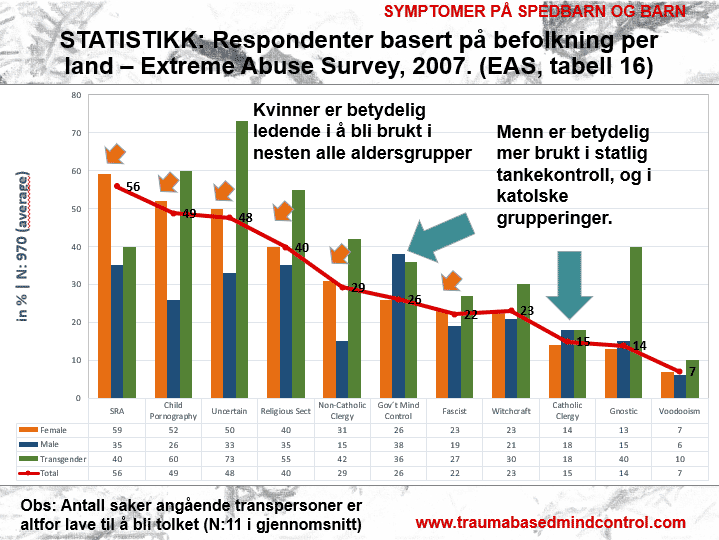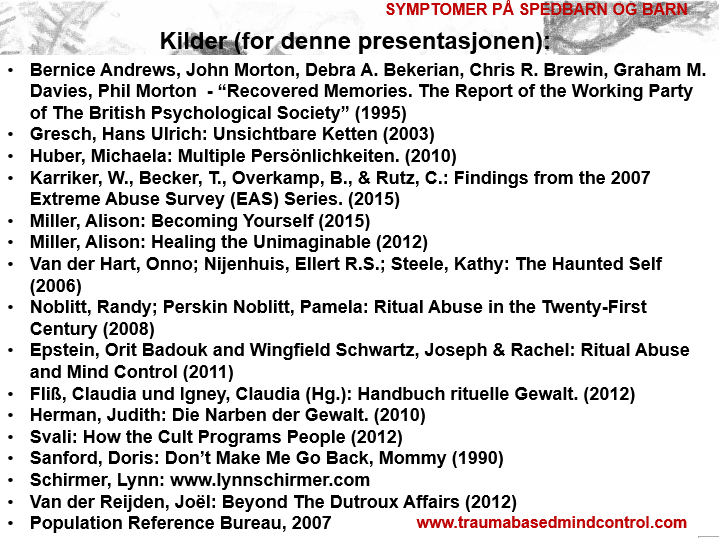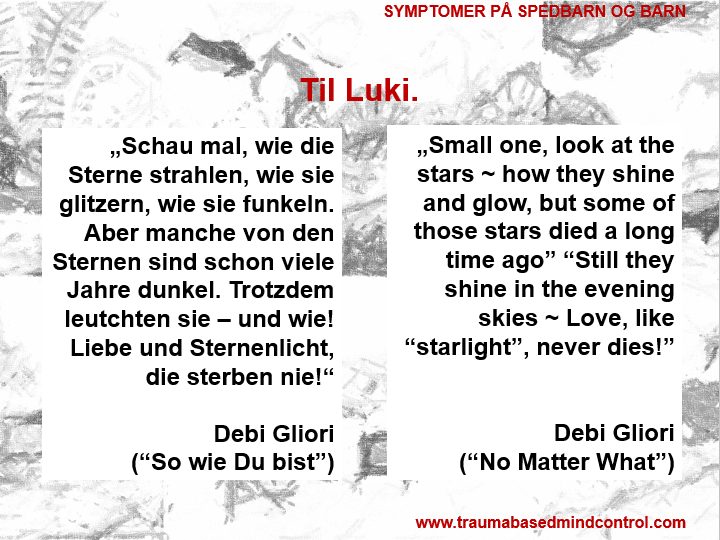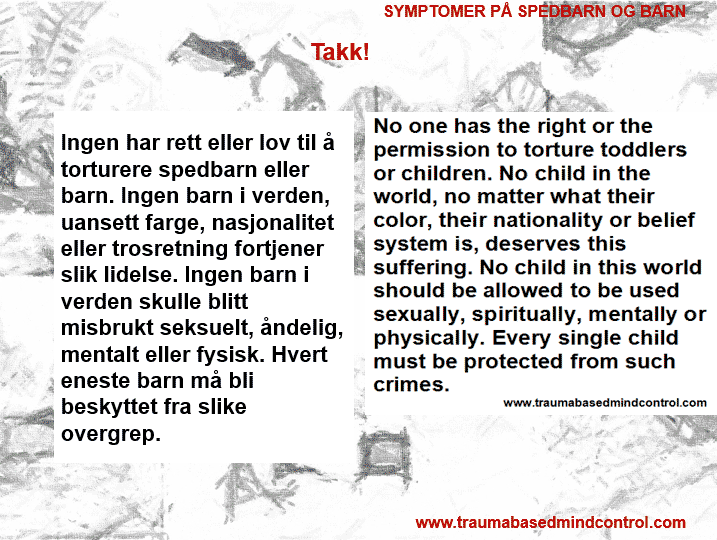 Donations
If you appreciated my work here or on social media, please consider showing your support through a small (monthly) donation over Paypal: Hosting Fees, Court Fees, while being targeted – which causes by far the highest costs – and to hold this network simultaneously is the most expensive thing I have ever done. Thank you.